Introduction
Experience the vibrant Jambay Lhakhang Drup Festival in Bhutan with a 9-day journey that immerses you in rich culture and stunning landscapes. Your adventure begins in Paro, where you'll explore the National Museum and the iconic Tiger's Nest Monastery perched on a cliff. Witness the grandeur of the festival in Thimphu and delve into Bhutan's heritage with visits to monasteries and traditional sites. Journey through picturesque valleys to Bumthang, where you'll witness the festival's closing ceremony and explore sacred sites. Continue to the beautiful Gangtey/Phobjikha Valley, home to black-neck cranes, before returning to Paro via the scenic Chelela Pass. This unforgettable trip offers an authentic glimpse into Bhutan's spiritual and natural wonders.
Day 01: Arrive Paro by Druk Air
Destiny Bhutan's staff will greet you upon arrival at Paro Airport (7,000ft) and drive you through the valley of Paro to the hotel. After lunch visit Ta Dzong, the National Museum housed in an ancient watchtower, which has a fine collection of ancient Thangka painting, textiles, weapons and artifacts. Walk to the traditional wooden bridge. O/N Paro
Day 02: PARO Sightseeing -Thimphu
Early morning hike to viewpoint of Taktshang, the Tiger's Nest (one and a half hours walk). This magical monastery clings to a vertical granite cliff 3,000 ft above the valley floor. The monastery unfortunately got burnt in 1998 but it has recently been reconstructed. On the way back drive upto the Drugyel Dzong. This Dzong is of historical importance (which was in ruin for many years and now it is under construction), from whose ramparts the Bhutanese repelled Tibetan invaders. On a clear day one can view the sacred Mount Chhomolari, Mountain of Goddess (24,000 ft). And also Visit Kyichu Lhakhang.
Evening transfer to Thimphu. O/N Thimphu.
Day 03: Thimphu Sightseeing – Punakha/Wangdi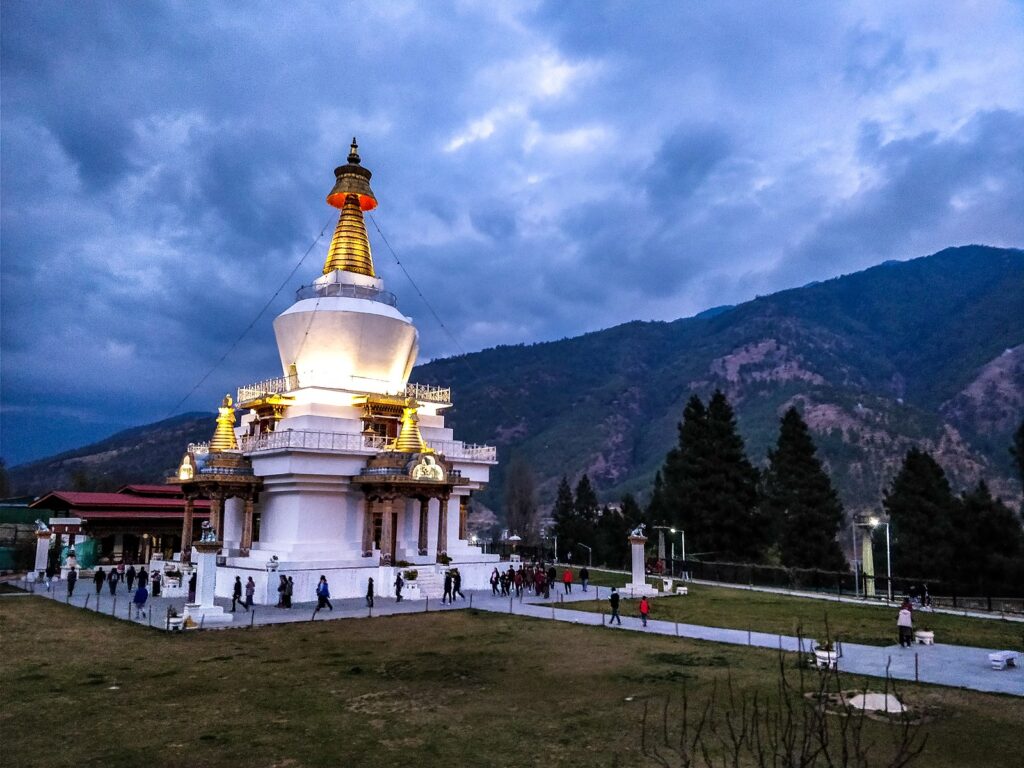 Morning visit memorial Chorten built in the memory of Lt. His Majesty the King by Royal Queen Mother, visit Cahngkha Lhakhang, Motithang mini Zoo to see the National animal The Takin. Drive down to viewpoint from where you have magnificent view of Thimphu valley, visit National Library to see the large collection of traditional books, Folk Heritage museum where you can see the typical Bhutanese house and their way lifestyle.
After lunch visit Bhutan post office to see sample of Bhutanese stamp if interested otherwise if your visit falls during weekend (visit weekend vegetable market, where people from the far village comes to sell their vegetable product and handicraft item). Later transfer to Punakha/Wangdi over the Dochula pass, (ht.10,000ft) from where one can see the beautiful view of eastern Himalayan range on the clear sunny day.
Visit Punakha Dzong, which is the winter home of Je Khenpo (the chief abode) the head of central Monastic body and also this place is the old capital of the country. You can walk around the Punakha valley to see the farmhouse and the Bhutan architecture. Later drive to Wandgi. O/N Wangdi
Day 04: WANGDI – BUMTHANG.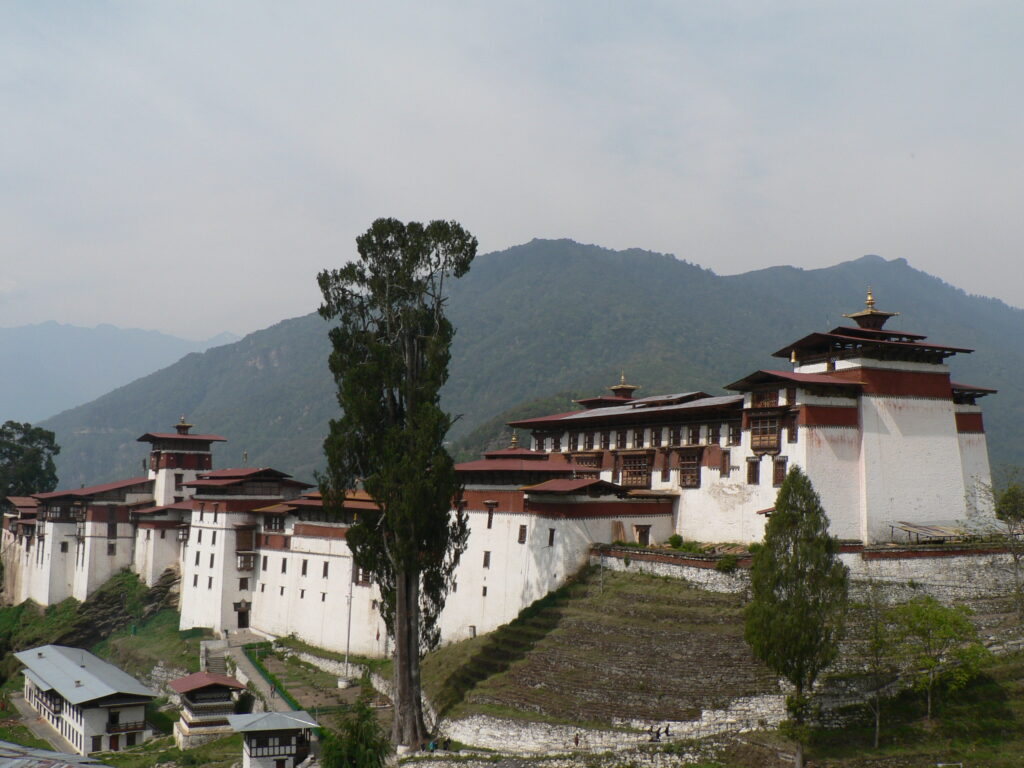 Early morning drive to Bumthang, while on the way visit Wangdiphodrang town and proceed to Trongsa across the Pelela pass (ht. around 4000m) where there wills a lot of snow in the winter months. You will really experience the snow and yak herder in this area, visit Chenrebji Lhakhang which is built in typical Nepali style, lunch at Trongsa and after lunch continue to Bumthang.
At night be at festival ground to witness the special religious dance which performs at mid night on the first of the festival. O/N Bumthang.
Day 05: BUMTHANG Festival
Early morning transfer to festival ground. Witness day, afternoon visit Kurjey Lhakhang, which is one of the most sacred sites in Bhutan. The oldest dates back to 1652 and are situated on the rock face where Guru Rinpoche meditated in the 8th Century. Visit Tamshing Lhakhang and walk around the valley. O/N Same
Day 06: BUMTHANG – GANGTEY/Phobjikha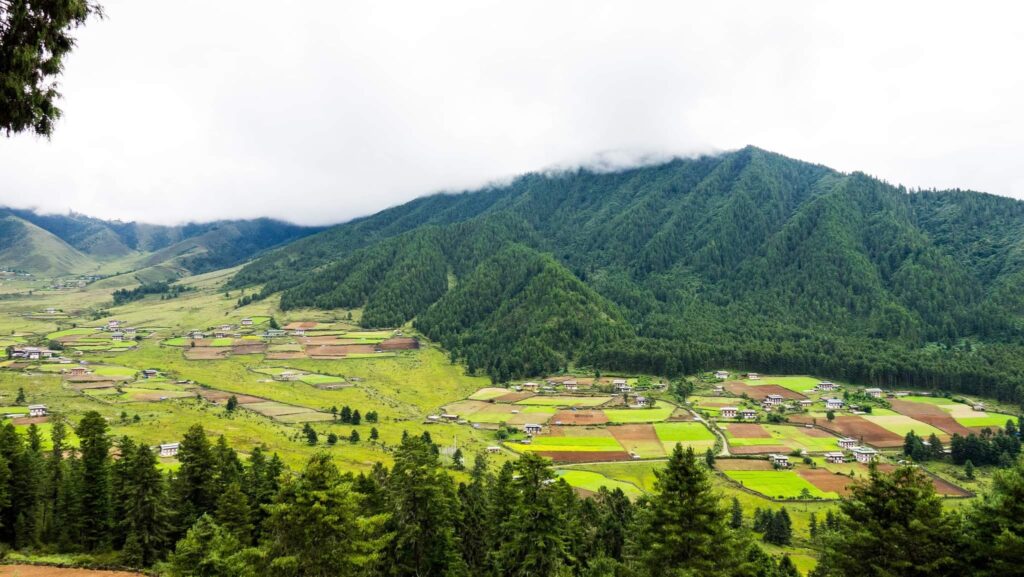 Morning attend the closing ceremony of the festival and later transfer to Phobjikha, lunch Trongsa, visit dzong and continue to Gangtey/Phobjikha valley, winter home of black-neck crane, which flies from Siberian low land during winter. Visit to Phobjikha valley. O/N GANGTEY.
Day 07: GANGTEY – THIMPHU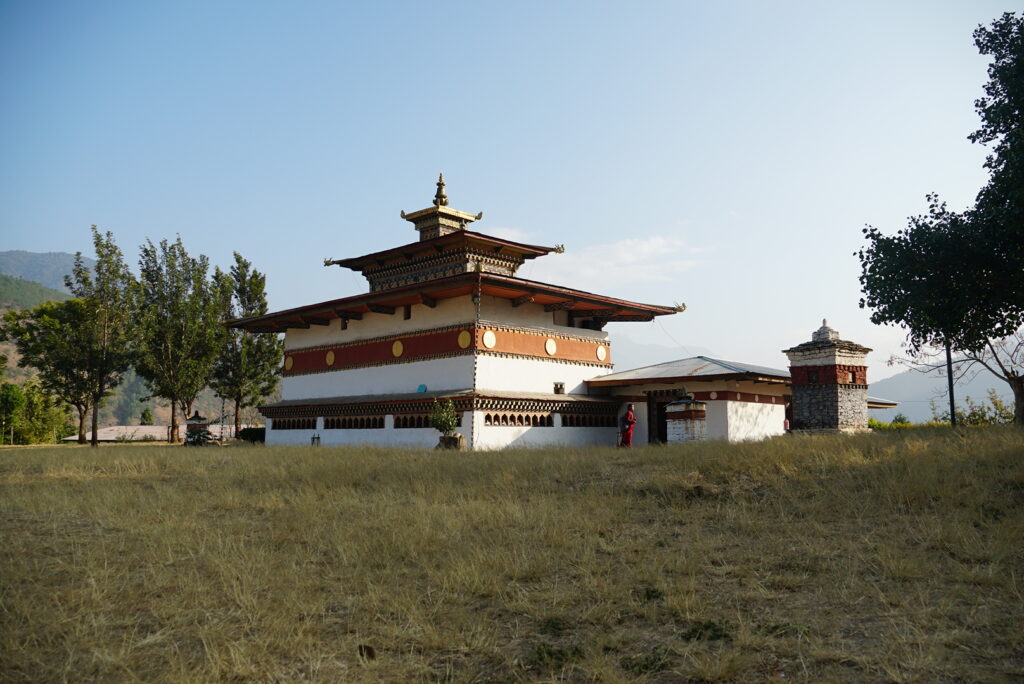 Morning visit Gangtey Gompa, eplore Phobjikha valley and lunch at Wangdi, on the way visit Chimi Lhakhang (Temple of Fertility) built by Mad monk, Lam Drukpa Kinley. O/N Thimphu
Day 08: THIMPHU – HAA -PARO
Morning drive to Haa the Western most region of the Country from the Dawakha road through the village, have a picnic lunch, explore the whole valley and drive via Chelela pass the highest motorable road (3870m) to Paro valley. O/N Paro
Day 09: DEPARTURE
Early morning transfer to airport for your onward flight. (Kindly let us know which sector you would like to fly)
PACKAGE COST FOR LUXURY HOLIDAYS IN BHUTAN 06DAYS
Group Size
3* Package
4* Package
5* Package
1 Person
US $2550
For 4* rate, contact us
For 5* rate, contact us
2-3 Persons
US $2250
For 4* rate, contact us
For 5* rate, contact us
4-7 Persons
US $2000
For 4* rate, contact us
For 5* rate, contact us
8-13 Persons
US $1760
For 4* rate, contact us
For 5* rate, contact us
14-20 Persons
US $1600
For 4* rate, contact us
For 5* rate, contact us
Book Now!